Torque 3D and Oculus Rift (A Tale in Pictures)
by Dave Wyand · 03/25/2013 (1:36 pm) · 33 comments
Torque 3D and Oculus Rift (A Tale in Pictures)

Back on September 20, 2012, we
launched the MIT licensed version of Torque 3D
on
GitHub
. Next on December 19, 2012, we
launched the first new release under open source
, version 2.0. Then on January 10, 2013, the T3D Steering Committee announced the
roadmap for version 3.0
. Within this roadmap was improved support for various input devices to take advantage of current and future controllers that are entering the PC market.
The first new input device was the Leap Motion with support added to the
development
branch as announced in my
blog on January 24, 2013
. the second new input device was the Razer Hydra, whose support was also added to the
development
branch as announced in my
blog on February 22, 2013
.
On the heels of these two devices, I am pleased to announce that I have been working on a third device but have not been allowed to talk about it until now. It is the
Oculus Rift
, a head mounted display and tracking system. Some of you may be aware of the
Kickstarter project
that allowed the Rift to become a reality, and I know there are community members that were part of that Kickstarter (myself included).
Thanks to the fine folks at Oculus VR I was able to procure a preview version of the Rift and have been modifying Torque 3D to work with it. I'm not yet ready to merge my work into the
development
branch but I did want to share with you all my progress. So let's get started!
The Story Begins...
Back in February, 2013, this happened: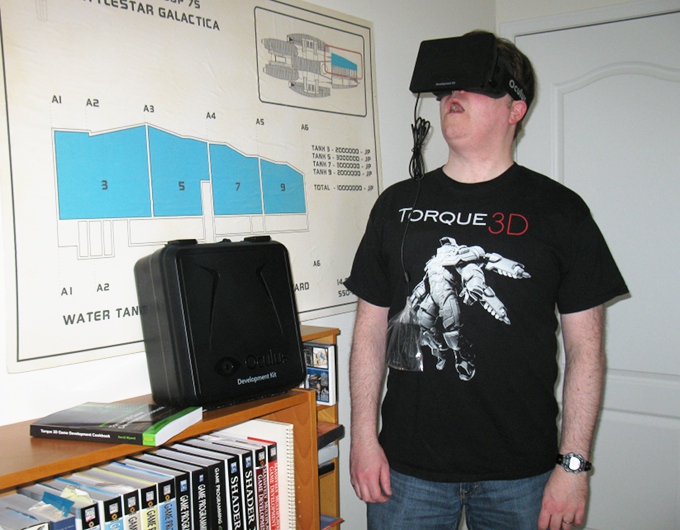 Trying out the preview version of the Oculus Rift for the first time. It works even better when plugged in. With apologies to notch and crew
And then I tried this: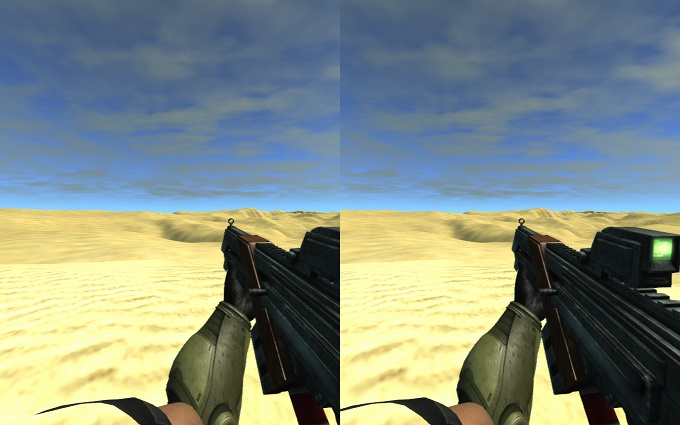 Fake stereo rendering by starting with the normal screen, taking a vertical slice, and pasting with an offset for each eye. Works remarkably well and will likely remain as a fallback for underperforming systems.
Using the included Oculus VR SDK documentation, I was then able to get this: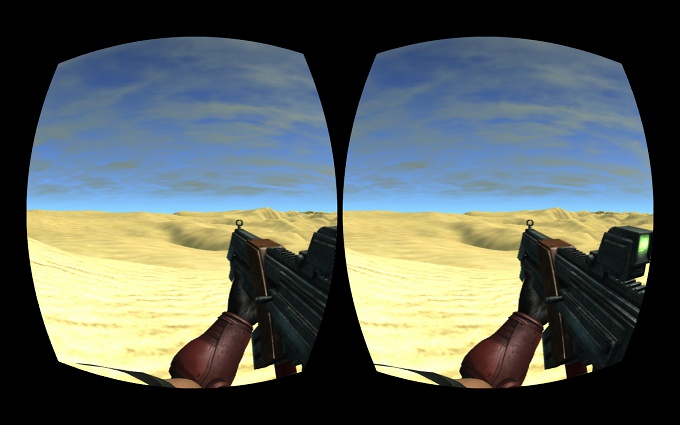 The same fake stereo rendering but with the proper barrel distortion applied for the Rift.
After doing some work to make Torque 3D support true stereo rendering and the Rift's projection offset, I ended up with this: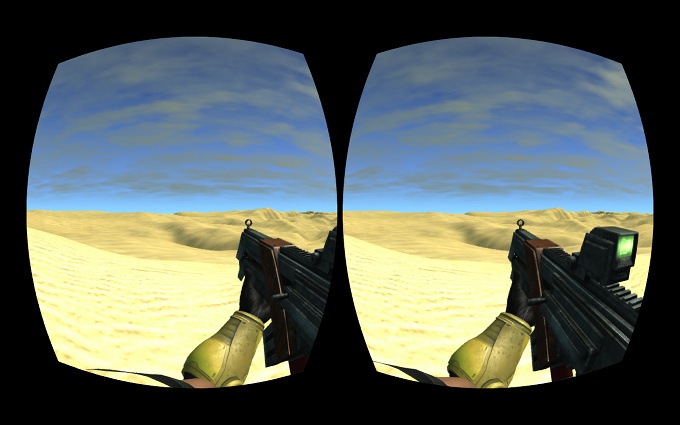 True stereo rendering. Advanced lighting shadows are calculated once, with left and right views being rendered separately.
Torque 3D's graphics pipeline was not originally intended for stereo rendering so I ended up with errors like this: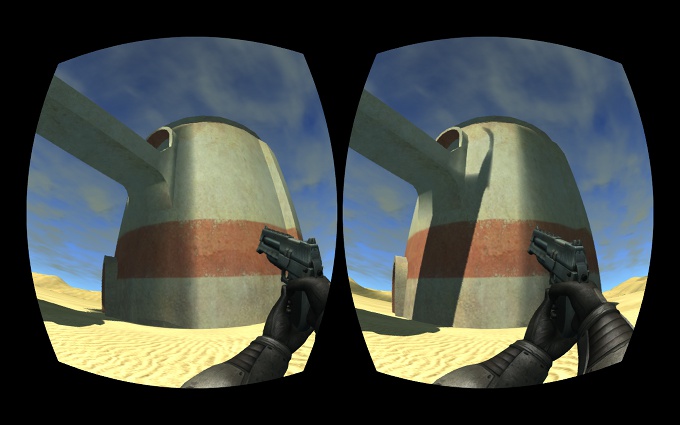 Sun shadows did not like the required projection offset.
And errors like this: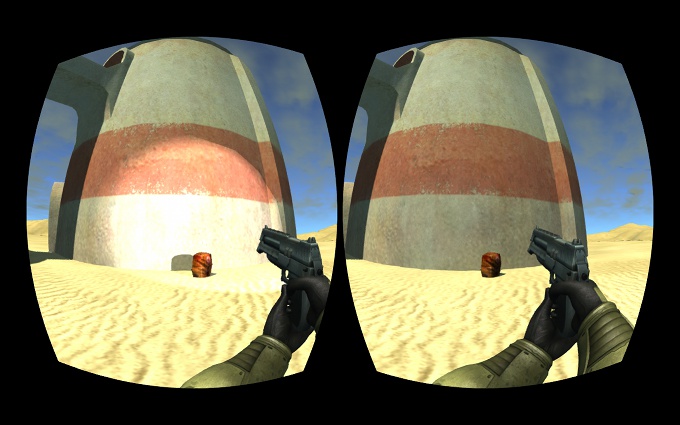 Spot and point lights were being cleared after the left eye was rendered.
Fortunately, I was able to solve these issues: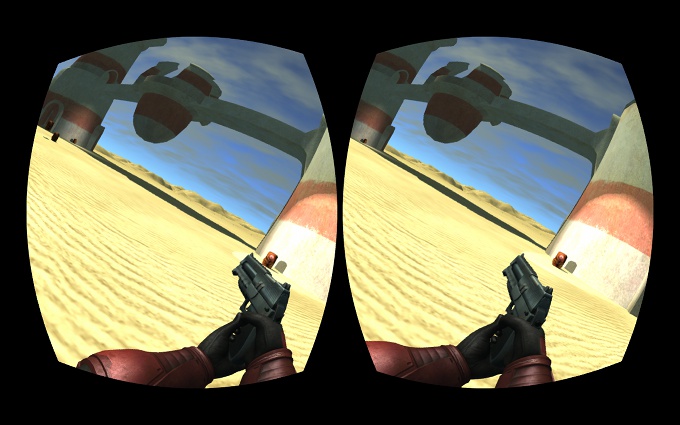 Correct shadows and lights. Full head tracking, including support for bank/roll with the standard Player class. I will also be adding full head tracking to the Camera class.
And with the Rift, it looks something like this: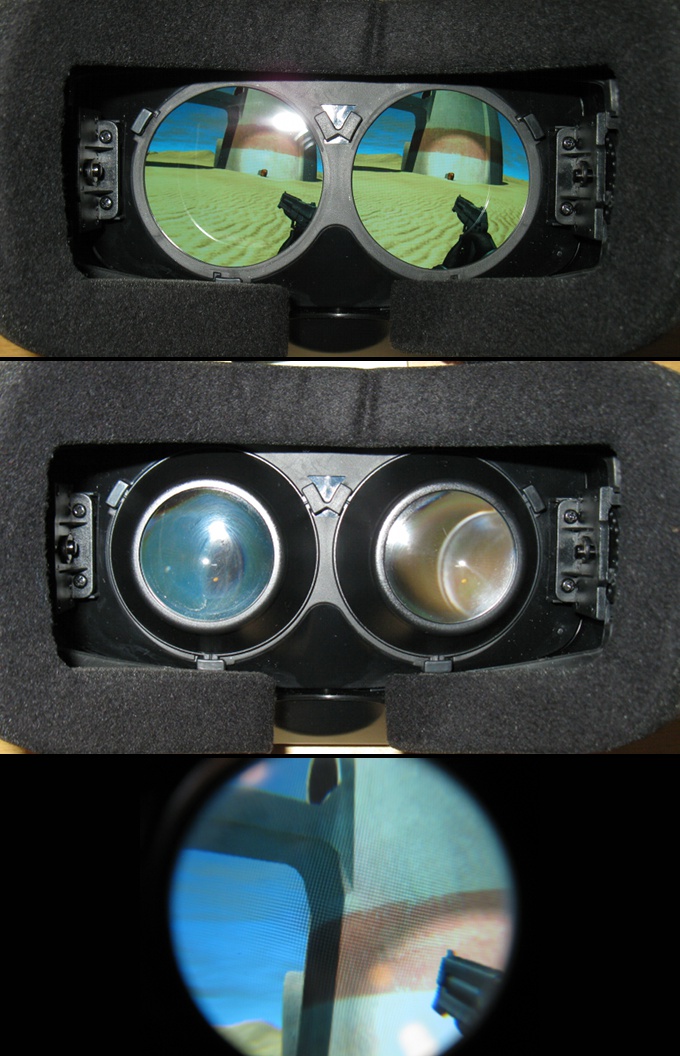 Top: View in Rift without the lenses. Middle: The lenses attached. Bottom: The view through the right Rift lens with my testing Torque 3D level.
When I merge my changes into the
development
branch we will also include a demo to showcase Torque 3D and the Oculus Rift: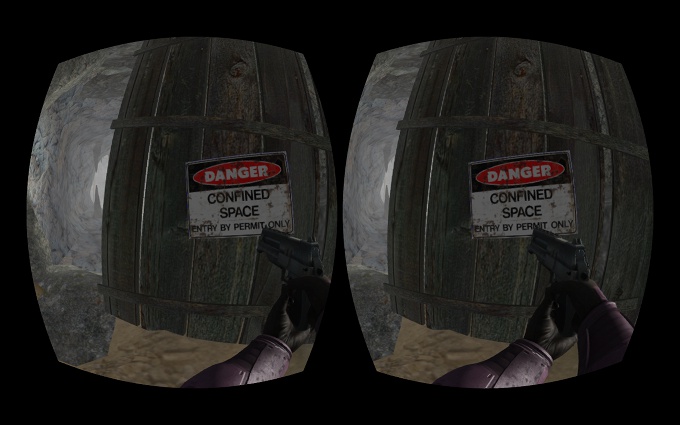 Torque 3D demo level for the Oculus Rift. Completely original art created by our very own Ron Kapaun. Way to go, Ron!
We may also have a surprise or two for those that have been following my previous blogs: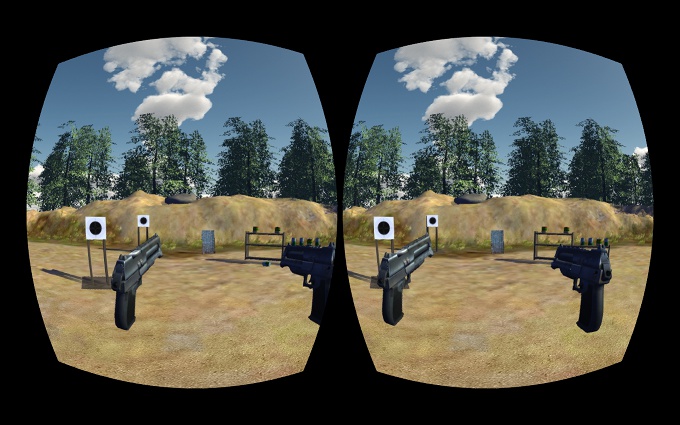 A VR world with one gun in each hand? OMGWTFBBQ!
The journey continues...
- Dave
Dave Wyand
About the author
Producer at GarageGames LLC