The Future of Torque 2D is Open Source!
by Michael Perry · 12/14/2012 (5:13 am) · 83 comments
The Future of Torque 2D is Open Source!
I liked Dave Wyand's kickoff blog for
T3D Open Source
so much that I will be mimicking it for this first Torque 2D MIT blog. The big news coming out of GarageGames is that Torque 2D will be going open source under the MIT license. For months, I have been posting blogs talking about R&D Torque 2D technology. In reality, it was always planned to make these improvement available to the world. Much like Torque 3D, we had back and forth discussions on whether we should charge for the update or go the route of open sourcing. Eric has
posted a blog
talking about why Torque 2D is heading in this direction and a little of the history behind the decision. If you haven't yet read Eric's blog please
head over there
and read it first.
Two additional important bits of information in that blog are that previous license holders will get one last update to help finalize their games, and that I will be leading up the Torque 2D MIT development.
Personal Introduction
While the veterans out there know who I am, many of our newer community members may not. First things first, you can call me
Mich
. I've been a part of the GarageGames community since November 2004. I first learned of GarageGames when my team decided to use Torque Game Engine 1.4 for our student project at Full Sail. After the project was finished, I was hooked on GG. I loved the products, the community, and the company. I knew I wanted to work for them, but I was not sure if that would ever come to be.
I ended using Torque Game Engine Advanced for my first job out of college, which mean spending even more time in the forums looking for support and posting my discoveries. Eventually, I decided to give back to the community and began writing tutorials for free. This caught the eye of the Tech & Tools Team (GarageGames Torque team back in the day). A fateful encounter at GDC resulted in
me being hired full time to write documentation
. This was an amazing moment for me, topped only by my marriage and the birth of my first son.
Eventually, I grew out of my documentation position and was given the opportunity by Eric Preisz to start coding full time. My choice was obvious. I love our 2D technology and community, so I took up the reigns for iTorque 2D. The rest, as they say, is history.
How will the open source version work?
We've chosen
GitHub
to host the Torque 2D repositories. GitHub has taken on the role of
the
location for Open Source projects on the Internet. It allows for great community interaction, encourages the forking of code bases, and easy merging of changes. And if you're not yet into git (GitHub for Windows and Mac are tools that really help), GitHub Subversion access. We will be figuring out a way to provide a fully packaged zip download later.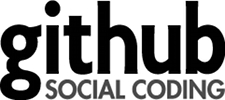 Anyone may have Read Access to the public Torque 2D repositories. You create your own fork and do your development work there. You can merge updates from the master branch into your own as they become available. And if you have changes you wish to share with the community to be integrated back into the master, you create a
pull request
and someone with Write Access can review the changes and merge them in.
Who will maintain the repositories?
To maintain the master Torque 2D branch a committee will be set up that has Write Access and may respond to pull requests. This committee is dedicated to making the best core version of Torque 2D so that others can build upon a reliable foundation. Performance, reliability, maintainability and scalability (should turn that into a crest :) are the goals of this committee.
The launch committee will consist of the following GarageGames members:
Michael Perry (lead and engineering)
Melv May (engineering)
Eric Preisz (overseer)
David Montgomery-Blake (initial support)
Torque 3D already has a mission statement, which I believe is more than suitable to adopt for Torque 2D MIT:
Quote:

Our mission is to build a foundation for a sustainable environment that fosters collaboration and community development of the greatest open source game development platform.
However, we don't believe that committee members should only come from GarageGames. One of our primary tasks is to seek out and retain qualified core team members that are dedicated to our goals. Over time everyone but myself will be replaced by members of the community and the committee will be allowed to grow as required.
What will be included in the open source version?
Unlike Torque 3D, which already had a stable version to upload (v1.2), the new Torque 2D is in the final stages of development. Only GarageGames has had access to the new features, primarily used to develop 3 Step Studio.
It's more than just an open source version of Torque 2D
. Take Torque 2D, combine it with iTorque, add in Box 2D physics, several major enhancements and bug fixes, and make it open source. That is Torque 2D MIT.

Box 2D | TAML | iOS | PC | OSX | MIT

By unifying Torque2D and iTorque into a single code base, GarageGames will be able to offer a single 2D game engine for iOS, Mac and PC. Finally, when we made our changes, it broke functionality in several of the older T2D/iT2D editors. In order to work in an open source environment as soon as possible, we made a decision to publish our initial version of Torque 2D MIT without the editors; in other words, the initial version will be an API only engine with tool development to follow thereafter.
I will be posting more technical blogs over the next two weeks that will cover the new features and the difference between the new version of our 2D technology vs the legacy technology.
Post Launch
Following the launch of Torque 2D on GitHub, another job of the committee will be to come up with a roadmap. We've decided to wait until after launch to do this because we want community feedback to help chart our course. My personal list of things I'd like all of us to tackle are:
Platform system cleanup
Example game modules
iOS platform overhaul
Project generator
Deciding on an editor framework
Particle system
Additional platforms (Android and Linux)
Everything is up for discussion at this point. I know many of you have passionate thoughts on what features and improvements our 2D technology needs. I look forward to hearing and reacting to your suggestions, working with all of you to drive Torque 2D to be a top contender for game development in 2013.
- Mich
GarageGames
Michael Perry
About the author
Programmer for GarageGames.