Balls of Steel
by Magnus Blikstad · 03/12/2008 (2:49 am) · 13 comments

Working with Martin and Thomas...
Some of you may have read
Martins blog
about our little get together just a short month ago. The plan was basically to have something done in roughly two months, well, let's just say we're ahead of schedule!
While using unity have it's annoyances, it
does
allow you to
very
rapidly get your game up and running and very rapidly start fleshing out the gameplay (we had the first prototype of the game done within the first 24 hours).
Balls of Steel!
So, what is the game then? The game itself is a pretty simple concept. You have a puck, you have a gun... shoot your gun to move the puck over to the goal. Of course things are never quite that simple, now are they? There's of course an opponent on the other side trying to do the exact same thing!
Without further ado, some screens for you;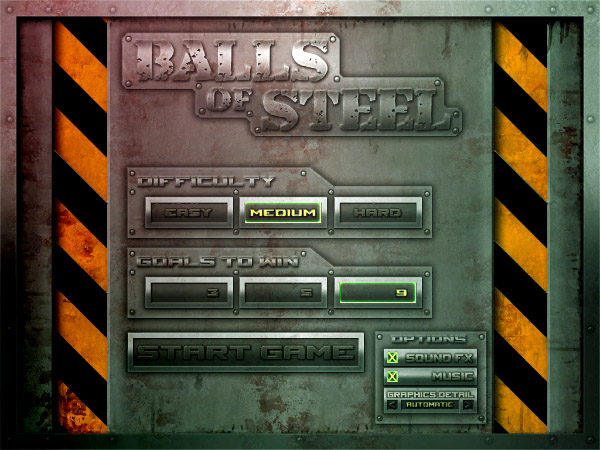 menu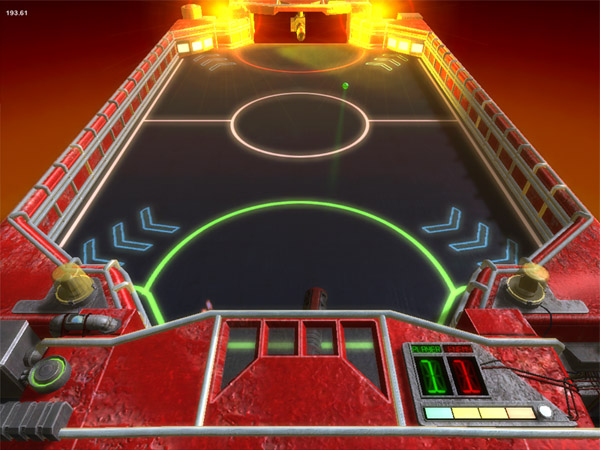 Goal!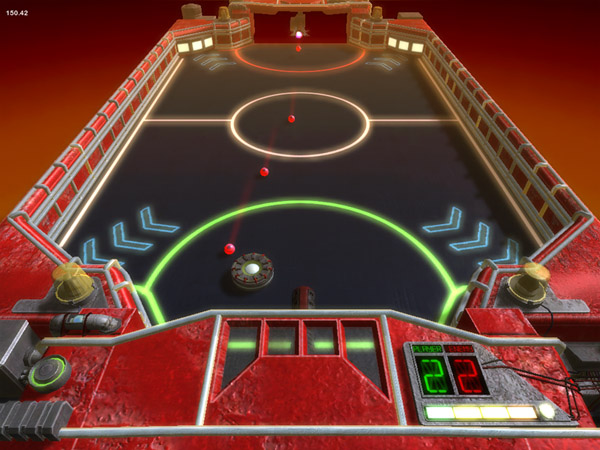 uh-oh
What's left to do...
Still some bug fixing left before the game is ready, but it's very rapidly approaching being done. We're looking into distribution options at the moment so stay tuned.
Magnus Blikstad